Download Map
A Skyblock map that is in its prime and ready to be released to the community again.
There have been many new adjustments and more to come with more updates to minecraft! There are 30+ islands with only 1 modification to the end. There are many things to explore in this skyblock as it is unlike all the others!
This skyblock has customized mobs, items, potions, and others!
There are two ways to beat the game. You can get the dragon egg and complete minecraft, or you can trade books with traders and obtain an artifact never seen before to truly beat skyblock!
This skyblock takes a lot of time to make and complete as the player perspective. There are many things that can end all of your work that you've made throughout skyblock infinite.
I wish you luck on your journey and I wish you luck!
Enjoy!
v1.3:
+ Traders
+ Lore
+ Islands
+ Items
+ Mobs
+ Bedrock Island Fixed
- Bugs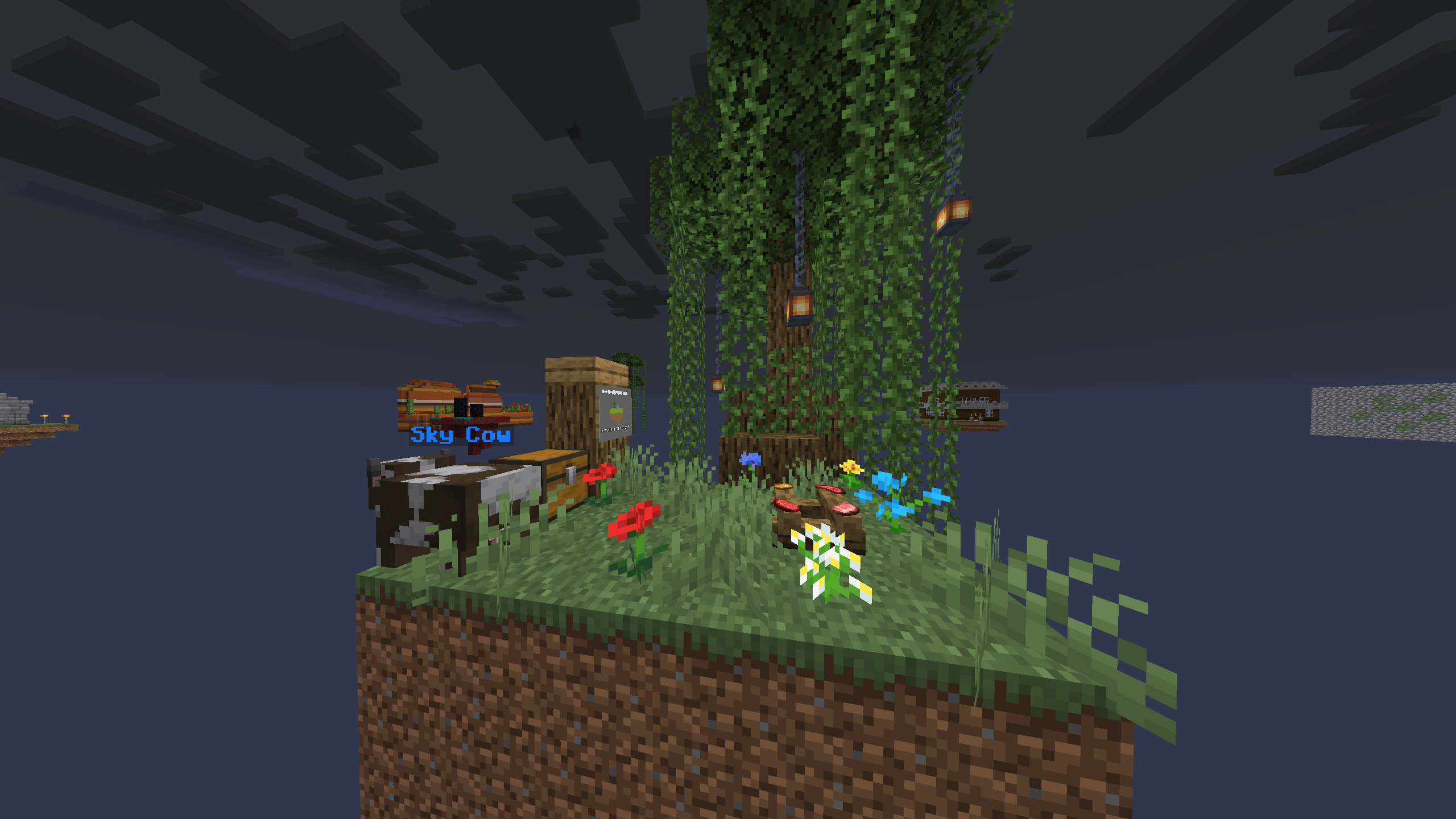 2020-08-21 - Map Released.