Download Map
This is the Ultimate Multiplayer Hide & Seek map for Minecraft!
Play with as many seekers and hiders as you want on the selection of 6 original maps. Use hider and seeker buffs and debuffs in order to balance the teams and make sure to read the rules for special effects.
Right click signs to set teams and start games, and most importantly, have fun! This map was made by ViktorMKD12 and RelativeDisquiet, thanks for playing!
During gameplay of this map, make sure at least 15 chunks of simulation distance are set so that all 300+ commands work! Seekers and hiders are seen on the scoreboard on the right, and when seekers punch a hider, the number of remaining hiders goes down.
When a hider is found, they will be forced to spectate a random seeker, so they can watch the round continue! Each map has plenty of hiding places, so be sure to check every nook and cranny!
Some maps have special teleport blocks that are distinguished with a colored particle above it, so use those to your advantage! You're also able to change how long each round goes for in the map selection hallway. Rounds start at 5 minutes but can go up to 7!
Lastly, one of the special effects of this map is the Stun Bow. With this enabled, every hider will be given an arrow at the start of a round, and once 150 seconds remain in the round, one random hider will be given the bow. If the hider lands the shot, the seeker will get blindness and slowness for 6 seconds, giving hiders a chance to escape! For any more questions about the map, make sure to click the "How to Play" sign in the lobby!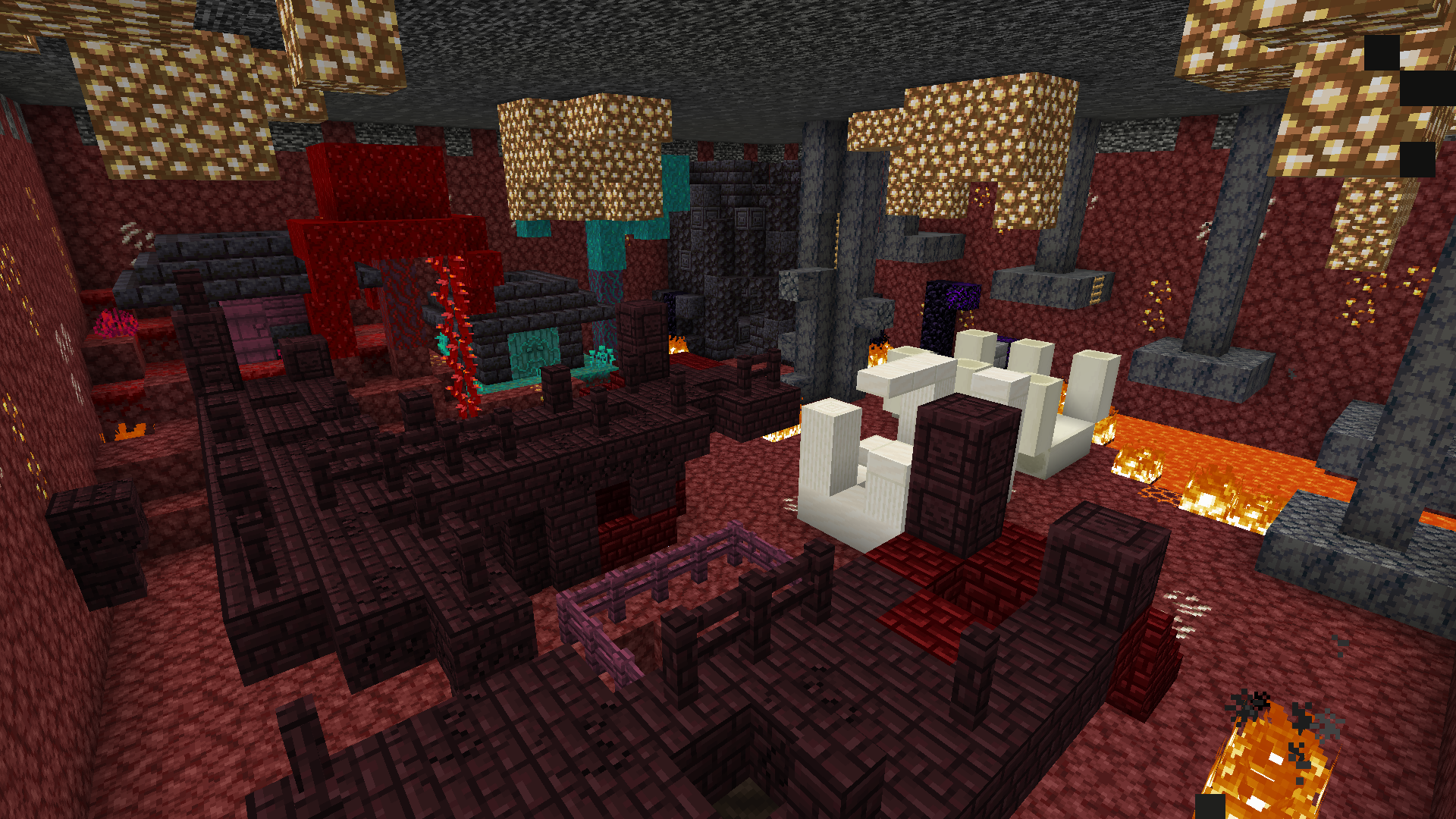 2022-08-07 - Map Released.
v1.2:

Bug Fixes:

- Fixed a bug where when the hiders would win an additional seeker gets counted when a new round is started. In this case 2 seekers.
- Fixed a bug where when the blue skyscraper gets opened in the Neon City map any player that's spectating can see the message but the player who opened it can't.

Updates/New Features:

- Stun bow: When the seeker gets stunned he now gets weakness so that he cant just punch the hider - making the stun useless. He also gets jump boost so that he can't jump!
v1.1:

Bug Fixes
- Fixed a bug where sometimes the Hiders and Seekers scoreboard would display an incorrect number of hiders and seekers which caused the game to break.
- Fixed a bug where sometimes the title message "You've been stunned" would be displayed forever on the screen when the seeker would get stunned.
- If you have any further questions you can contact me on mail: [email protected]