Download Map
Super Voxel Party is a fully functioning 4-player Mario Party game within Minecraft! Roll the dice to traverse classic style Mario Party boards using items and playing minigames to collect coins and stars. The one with the most stars at the end of the party wins! A minigame mode is also included!


Super Voxel Party version 1.12 includes:

This map requires 4 players, as such it will need to be on a multiplayer server to be playable.

CHECKLIST FOR SERVER OWNERS:
Ensure there are

4 players

present on the server. (Additional players will be able to spectate the games)
Have server set to

Vanilla Minecraft version 1.18.2

Set the server's render/view distance to

11 chunks or more.

Set the server's

"Spawn Protection"

size to

0 blocks

Preferably use a server with

3GB of RAM

or more

Enable Command Blocks

Use the provided resource pack

(resources.zip included in the map folder)

. Either upload it as the server's resource pack or send it individually to all players.

YOUTUBERS/STREAMERS:
We encourage you to play this map for your audience! We just ask that you give credit to us and link to this page so others can find and play our creation!

BUG REPORTING:
If you notice any bugs or improvements that could be made to the map, you can leave a comment on the map download page, contact TheNerdyGinger on planetminecraft, leave comments on TheNerdyGinger's YouTube channel: https://www.youtube.com/channel/UC6vBY57j5FsGO1vAlAjGnmw

Or join TheNerdyGinger's Discord below!

THENERDYGINGER OFFICIAL DISCORD
https://discord.gg/y9EBjtZJya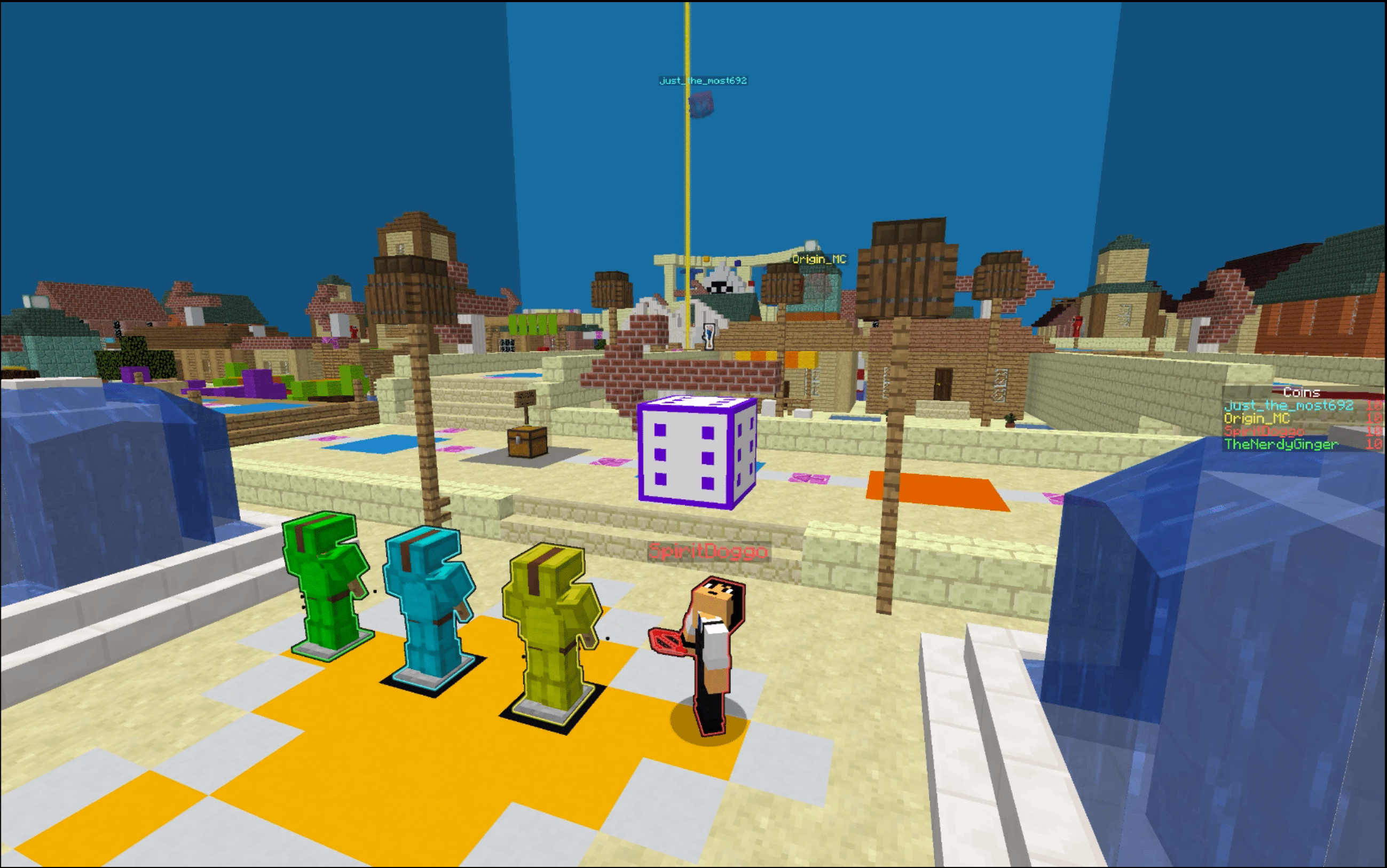 2020-12-02 - Map Released.
| | |
| --- | --- |
| Map Creator: | Origin_MC, TheNerdyGinger |
| Rating: | |
| Map Version: | v1.12 |
| Minecraft Version: | 1.18.2 |
| File Size: | 112 MB |
| Date Added: | 2020-12-02 |
| Downloads: | 15,442 |
| Map Category: | Game Maps |
Twitter