Download Map
The Project Nightmare Map is a Roller Coaster showcase that includes builds of all the animatronics from the FNAF Franchise, that is from the first game to the FNAF4 Halloween Update, to the new Sister Location game.
This map is just a coaster showing off the many builds that took many months to make.
This map all started from a Building Contest on a World I made for a local server for my friends, after some time it had evolved into a fun little project which included more builds, it wasn't until later that it became a coaster (experienced best with music).
There are other builds my friends and I have built outside of this coaster, so if downloaded, you may edit this world or explore as you wish.
Credit to Scott Cawthon for making the FNAF Games and Characters.
Hopefully you enjoy this map :D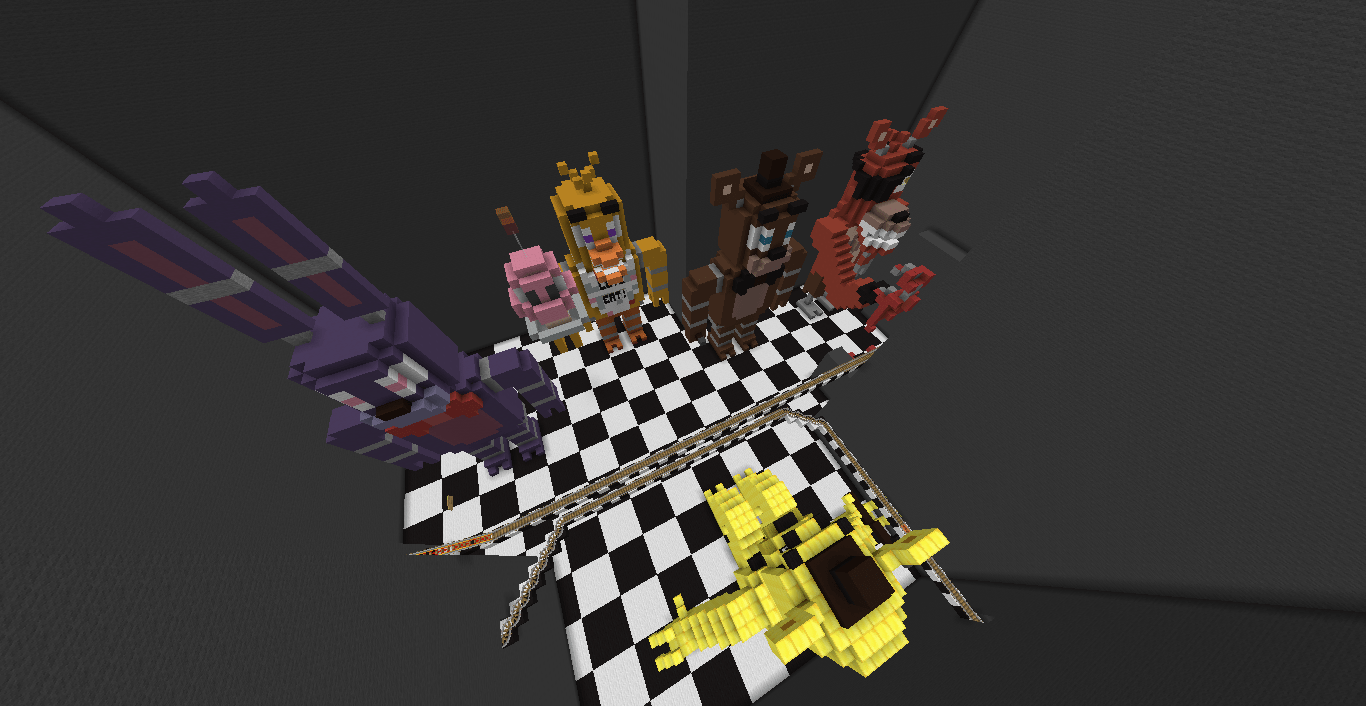 2016-11-11 - Map Released.