Download Map
In this world are four islands.
The Plateau

Telthor Hills

The Fragment Lands

The Dead Lands

The Demon Island
On the Plateau where you spawn is a Town called "Norwich" and once there lived a King, but he got defeat by Nyx, one of the three Demon Guardians from Abyss, but he is the weakest of those three Monsters. Only a true Hero who was chosen by the GODS can defeat this Monster and save everyone from his curse. Nyx is inside the Dungeon under the Castle where once the King lived. If you defeated this Monster, the Desert Island will become unlocked.
Azazel is the ruler of the Fragment Lands He is one of the 3 Monsters the 2nd Strongest one. He is inside the Pyramid where the Pharao was buried. This Pyramid is full of Traps. Everyone who went into this Pyramid was never found again, and that's why the bedouins decided to close this Pyramid. Only the King of the small Village called "Mytigus" has got the Keys from this Pyramid. He would never give the Keys away I can't tell you how you get those keys, but there is a way! You just have to find it out.
After you defeated the Demon Azazel, the Dead Lands will become unlocked. Yaotzin is the ruler of this Land. He is the strongest of the Demon Guardians. No one knows where he lives, but there is surely a note or something hidden somewhere in the Villiage. If Yaotizin is defeated, Abyss will notice because those three Demon Guardians were created from a part of Abyss soul. He will become aggressive, but he can't come out of his Nest because it's in a different dimension. Abyss gets also weaker if the Demon Guardians are Killed.
No one knows what the Abyss looks like and what it really is, but everyone knows it existed and that it's Evil. For over 500 years, everyone waited for the Hero to defend this Monster and free the World. over 1000 brave Warriors tried to defeat it, but no one was successful. To get into the dimension of Abyss you have to jump into a 100-block deep hole, and at the end of this hole is a portal that leads you to the VOID.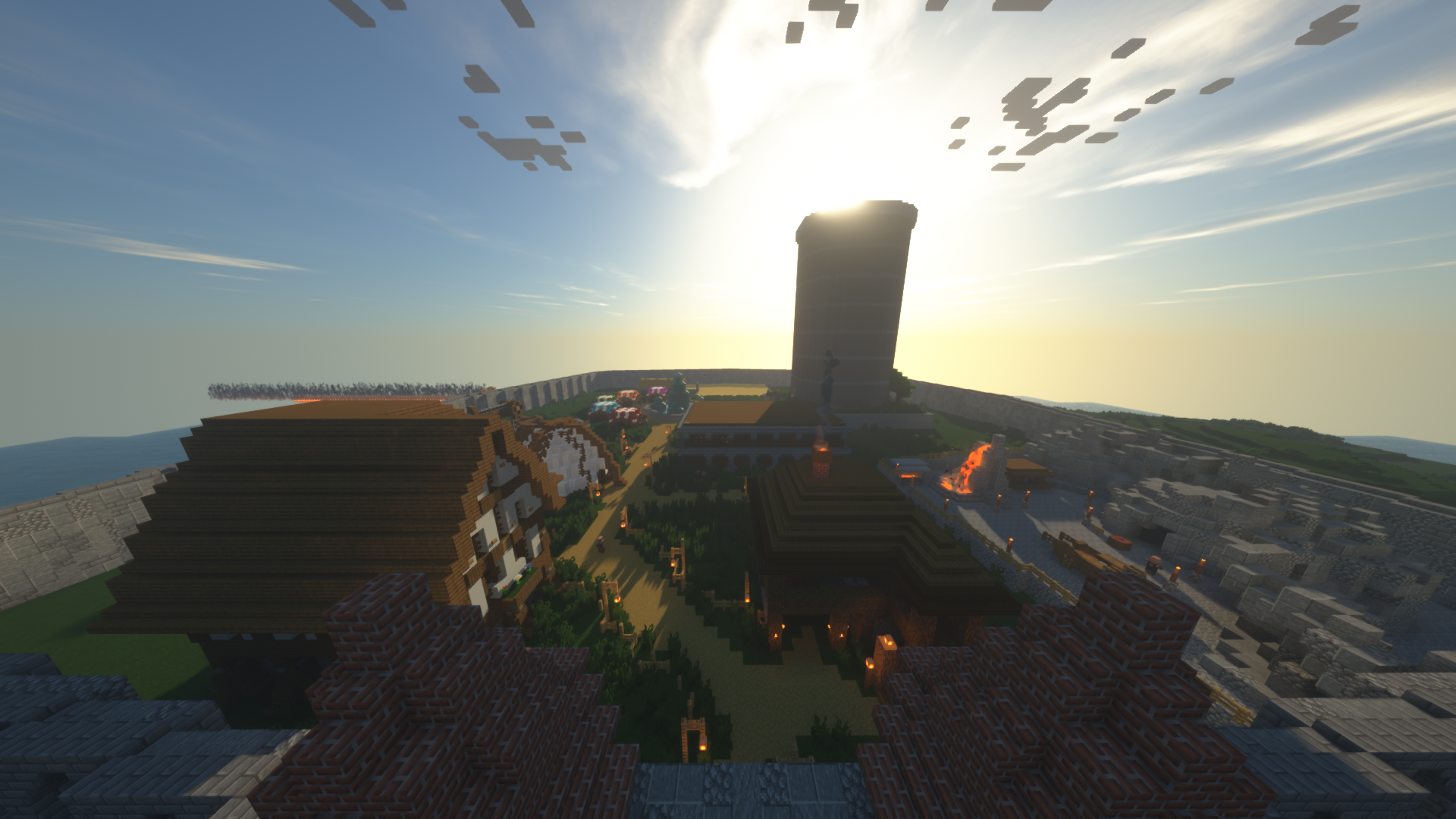 2022-09-14 - Map Released.
| | |
| --- | --- |
| Map Creator: | probably_a_monke |
| Rating: | |
| Map Version: | v1.0 |
| Minecraft Version: | 1.19.2 |
| File Size: | 146.4 MB |
| Date Added: | 2022-09-14 |
| Downloads: | 7,097 |
| Map Category: | Adventure Maps |