Download Map
Elden Lands is a fantasy, detailed, open world RPG/Adventure map
An ancient evil has begun to awaken, And only you can stop it... Choose who you will be and embark on a long journey into the open world of Elden Lands. Dozens of hours of quests, dialogues, puzzles, parkour, bosses, learning magic, ancient language, exploring the world and other activities are waiting for you...
Are you ready to fight back against Elden evil?
Features
3 different, totally unique beginnings
10 square miles world that you can fully explore! there is no places where you should not be
multiplayer support. Play with as much players as you want!
around 10 hours only focused on the main story. Are you brave enough to save the Elden Lands?
around 30 hours of world exploration and side quests
custom bosses, prepare to fight with the deadliest enemies...
If you are playing multiplayer, make sure to give everyone OPERATOR role, so they can interract with NPCs
Troubleshooting:
If you do believe that you spawned outside of the map, teleport to -672 5 195
If you are having low Frames per second (low FPS) - decrease render distance. Keep simulation distance below 6 chunks
Best render distance for you is this formula: 1 GB RAM = 2 chunks (example, if you have 6 GB RAM, play with render distance of 12 chunks, if you have 4 GB ram, play with render distance of 8 chunks)
-f you are having low Ticks per second (low TPS) - do the same, plus you can deactivate next datapacks to increase your TPS:
bossbars (disables health visuals of NPCs)
craftsounds (disables custom sound when you craft items)
footsteps (disables footprints effect)
splashes (disables fancy splashes for water and lava)
dynlight (disables dynamic light, disable it only if you have OptiFine installed)
Do not disable or uninstall any other datapacks, or map will be broken!
We also recommend to play with OptiFine for more Frames Per Second, unique item models and better visual effects.
If some chunks are not loading at all, then disable all optimization in Aternos
If you are playing multiplayer and does not have resourcepack installed, then join our Discord for resourcepack download link, or manually install resources.zip on your server.
MAP VERSION 1.19.2 ONLY
For more help, join the Discord.
The map is free, so why don't you let me to enjoy some pizza? if you enjoyed Elden Lands of course :D [​Click]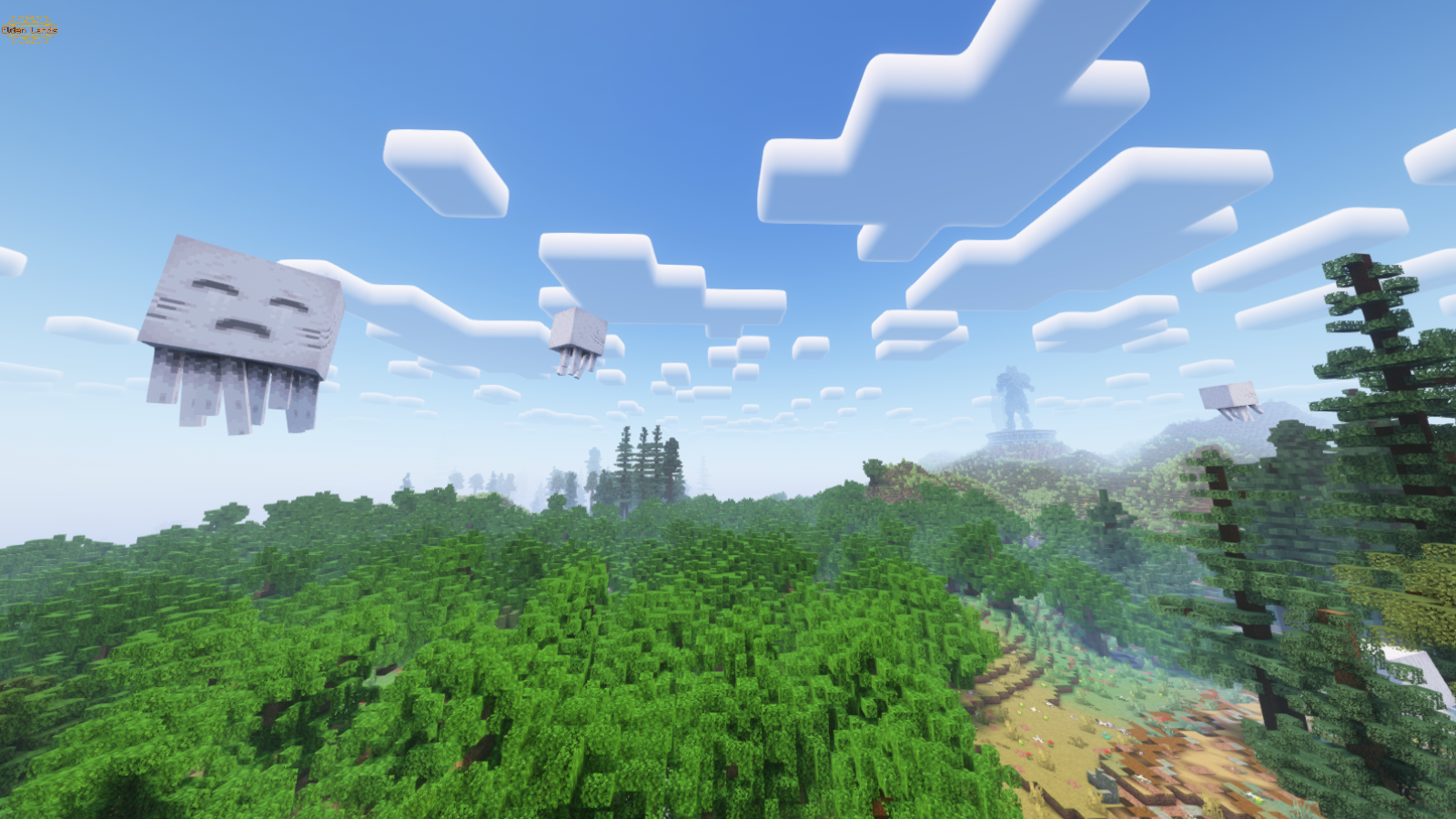 2023-05-11 - Map Released.
1.05
ADDED:
-Endermoon (3 hours of main quest and 10 hours of world exploration and side quests)
-Five new dungeons in Overworld ( Three mines and two big dungeons )
-Two new quests in Overworld
-Two new magic staves
-Three new bosses
-Traders that sells Lode compasses
-Lode compasses to all important locations
-More hats and weapons
FIXED and IMPROVED:
-Now new joine on server players can't force to teleport everyone to the starting area
-More underwater and surface holes was filled
-Now you can escape the tomb of Rovan family, if you stuck
-More enemy spawns
-Reduced amount of ores inside the Outlaw mine
-Improved and expanded cities of Cobblehelm and Windburg
-Fixed hostile mob spawns near the cities
-Fixed pot texture
1.01
-Fixed final boss
-Added bed checkpoint to the Black Bone Hideout
-Parkour for the first warp tower is now way easier, but you still need elytras to do it.
| | |
| --- | --- |
| Map Creator: | LGSC team |
| Rating: | |
| Map Version: | v1.05 |
| Minecraft Version: | 1.19.2 |
| File Size: | 735 MB |
| Date Added: | 2023-05-11 |
| Downloads: | 8,969 |
| Map Category: | Adventure Maps |