Download Map
Welcome to Confusing Cubes!
This map was created to test your Minecraft limits. Your knowledge, stamina and sanity will all be tested in these "Confusing Cubes". The overall goal of the map is to defeat all fifteen cubes. At first glance, it may seem to be an easy task, but it will soon turn into a much more grueling task as time progresses. Who is responsible for this treachery? You could say the map makers, but there may be an even more ominous threat lurking within the world. 
Rules
For your best experience, we highly suggest the following:
Use Minecraft version 

1.19.2

Play in 

Adventure Mode

Don't cheat (this is a no brainer, but we do provide a video tutorial down below)
Don't throw your items in holes (this means holes in the floor and walls, so you don't soft lock yourself)
Don't rename items in the anvil
Note: This map is multiplayer compatible, but we suggest single player to minimize potential glitches.
Quick Facts
Some quick facts for the people still reading:
This map takes an average of 

60 minutes

 to complete. Some people may complete it faster or slower.
There are over 

800 

command blocks in the world!
This map was constructed in 

2 weeks

!
We are open to YouTubers playing and recording our map!
We have a tutorial video here 

(for the quitters)
Note: If you find any bugs, then please comment on the video tutorial so we can fix them as soon as possible.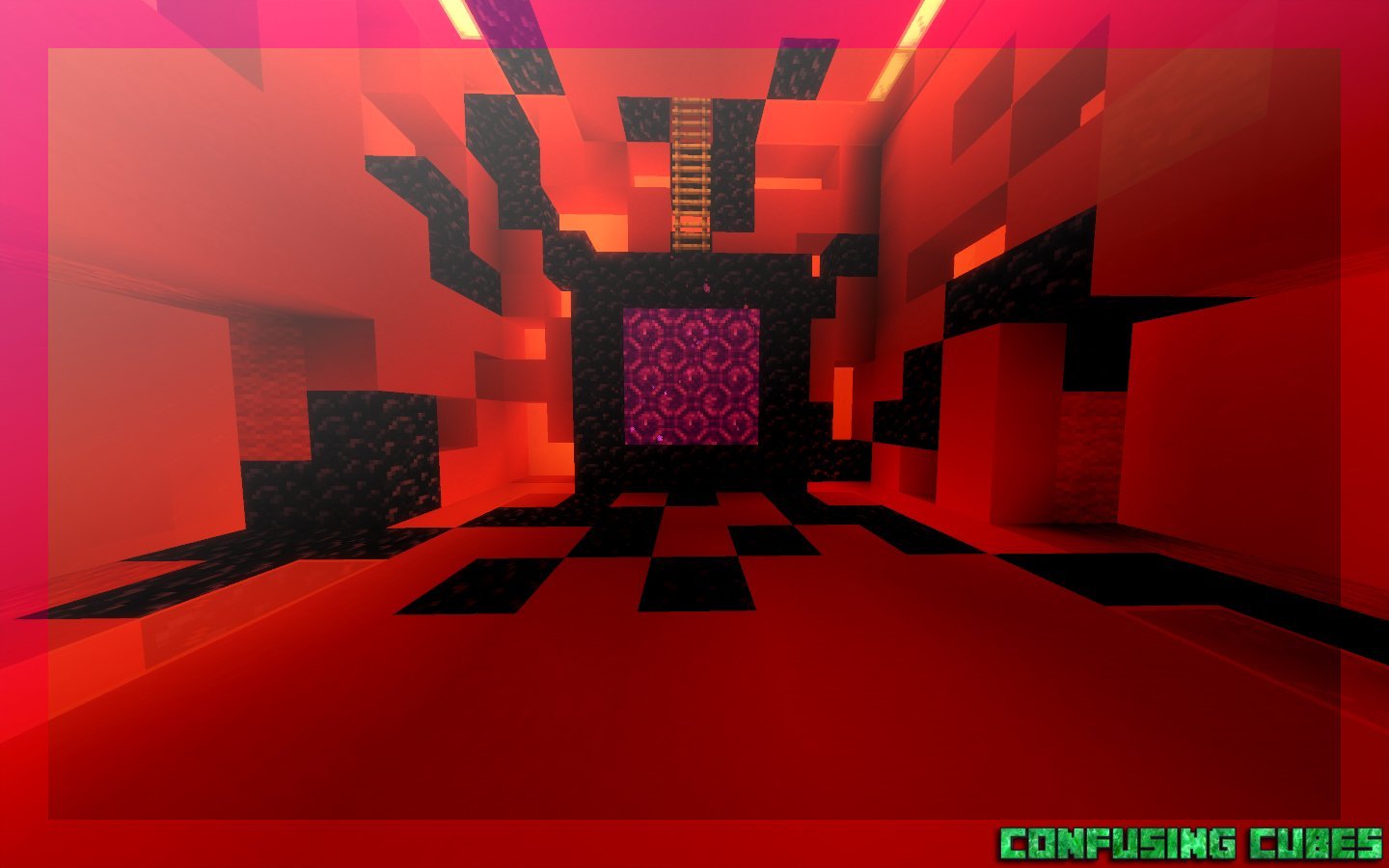 2019-07-28 - Map Released.
v1.0
- Initial public map release
v1.1
- Removed pre-existing nether portal in Level 1
v1.2
- Replaced red terracotta block with redstone block in Level 1
- Changed Carlos' anvil trade to fit the previous change
v1.3
- Added precaution to stop players from discarding items in holes
- Fixed cloning bug that deleted the crafting table in Level 3
- Modified the Experimental Tool Upgrader to give back non-upgradable items
v1.4
- Extinguished campfire after first use
- Removed Experimental Tool Upgrader input chest after Level 8
- Patched potential carved pumpkin deletion on Level 11
- Changed world spawn to the White Room
v1.5
- Added blaze powder recipe in the Magenta Room
- Added villager dialogue to the Magenta Room
- Fixed the ending of Level 9
v1.6
- Map updated to 1.19.2
- Removed render distance requirement
- Many other small fixes to account for the update change