Download Map
Herobrine's Mansion was originally created and published by Hypixel in November, 2012. Recently, they collaborated with Xiantis to remaster the classic Adventure map for Minecraft 1.10. This remastered version adds extra polish and several new features while staying true to the original experience of the map.
The redstone has been ripped out and done from scratch to make use of the new command blocks added in 1.9. Whether you played the original or not, we hope this remastered version will give you an adventure worth remembering.
You can find us on Twitter, YouTube and our Official Site.
Update v1.1.1:
Works with 1.11. No longer works with 1.10
"Now Playing" displays on the action bar
Player's rotation is now recovered after cutscenes
Herobrine has been nerfed slightly due to complaints on being too difficult
The Wither has received an additional 1000 health points.
Post-wither cutscene now starts in 4 ticks, instead of 28. The slight chance for it to bug is now nonexistent.
The amount of crystal of angers gathered towards crafting the bow now also displays on the action bar during the Wither fight
Progression whilst Heaven's Grace is being crafted is shown in the action bar
Clicking the start button will now prompt the player to click again, to avoid accidentally starting the game.
Fixed issue: The wither despawns if the player(s) log out and back in, leading to the fight ending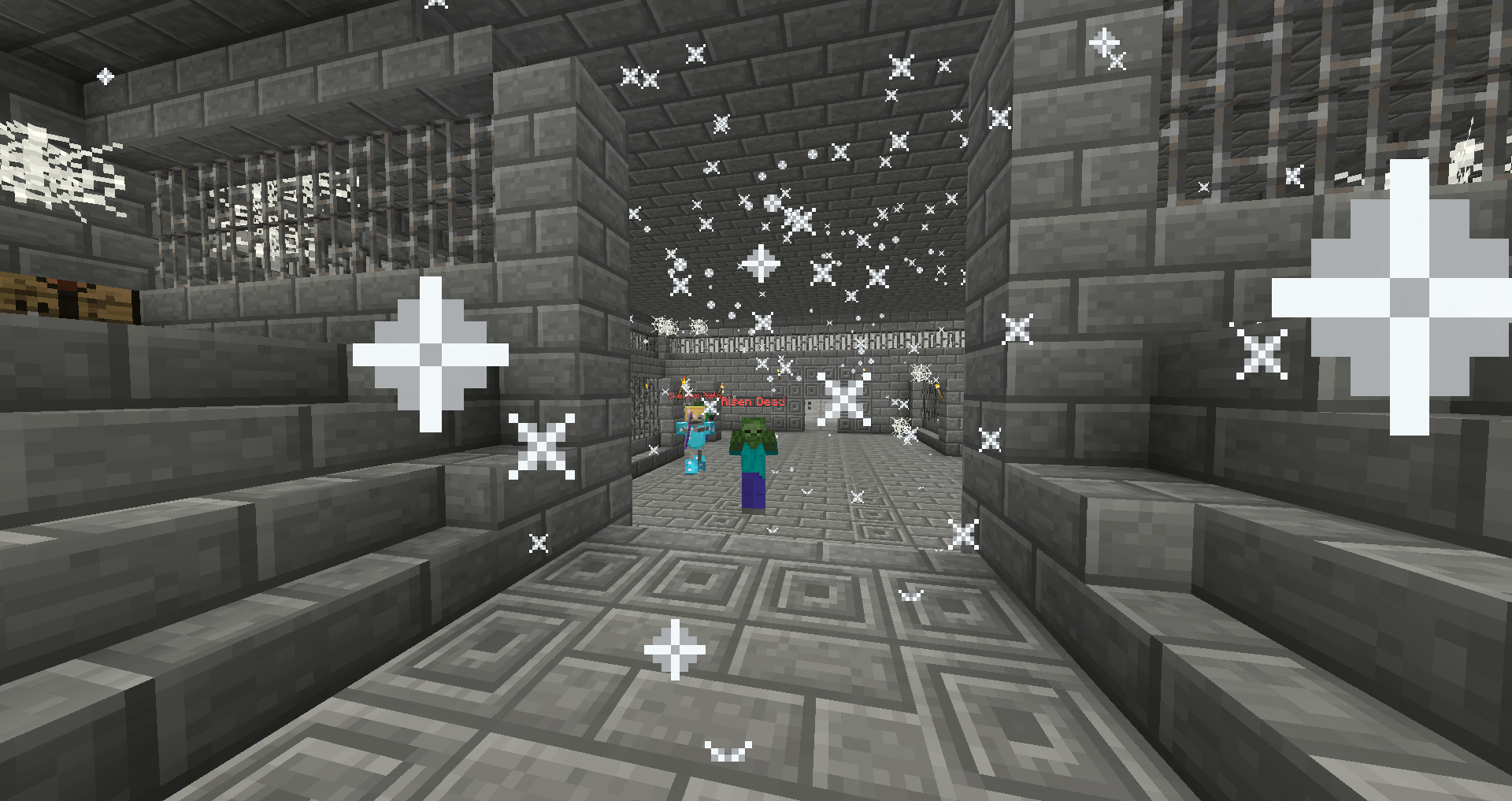 2016-11-07 - Map Released.
| | |
| --- | --- |
| Map Creator: | Hypixel & Xiantis |
| Rating: | |
| Map Version: | v1.1.1 |
| Minecraft Version: | 1.11 |
| File Size: | 18.9 MB |
| Date Added: | 2016-11-07 |
| Downloads: | 97,939 |
| Map Category: | Adventure Maps |