Important: This map uses an adf.ly link for the download. Just wait 5 seconds and click "Skip Ad" in the top-right corner to proceed to the map's download page. By using this link, you will directly support the map creator.
Map Info:
Welcome to "Meet the Mobs", a silly survival map where you and your friends can play on massive Minecraft mobs that are floating over a wonderfully empty void.
Infomercial: Watch this video to see a bit of what it is like to play the map along with pans of each Minecraft dimension.
Silent Film: Discover snippets of the mobs' stories shown by the mobs themselves!
Screenshots: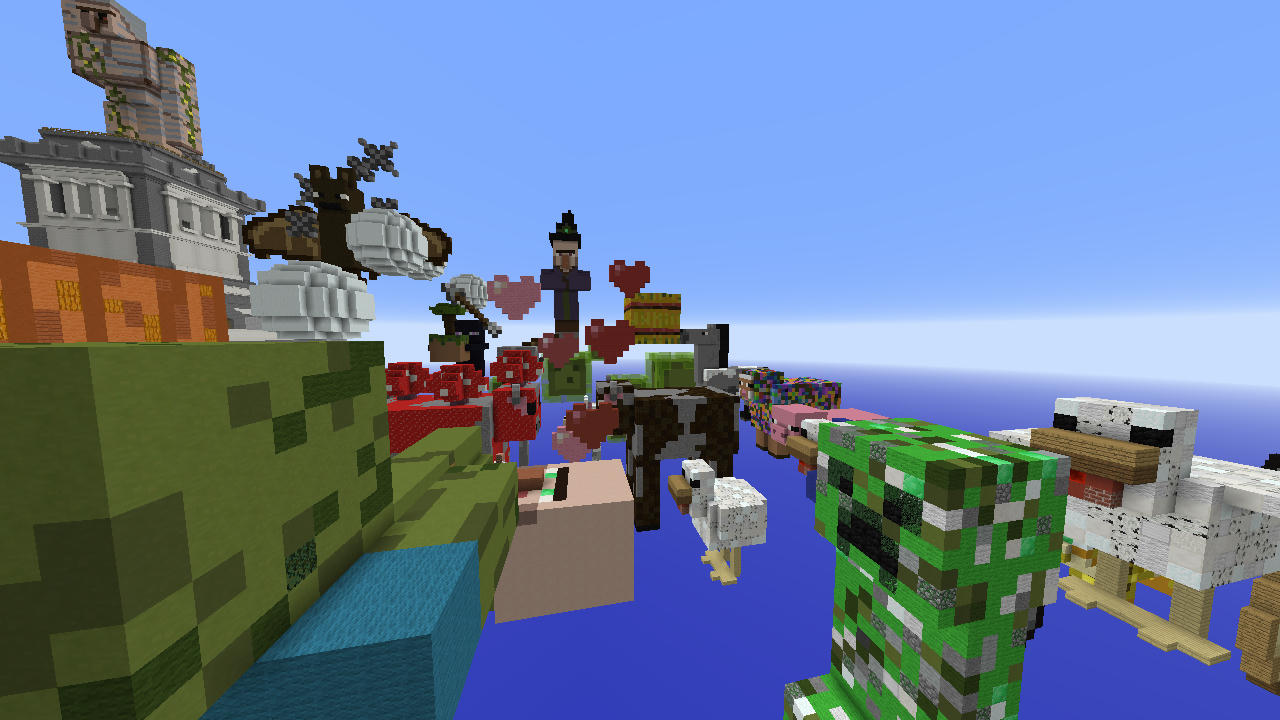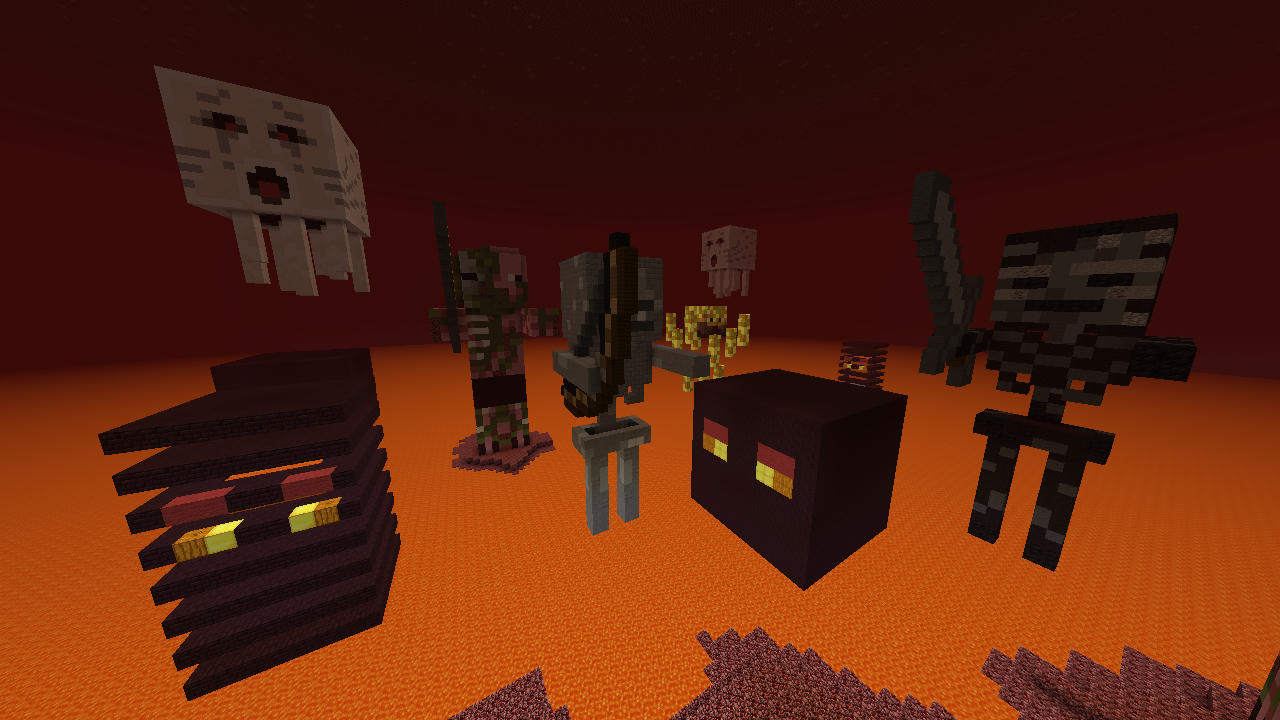 Bonus Achievements:


Check out all the achievments at my official forum thread on Minecraft Forums.
Download:
To try out this new map, please tickle the "Download Map" image at the top of the page by clicking on it, waiting five seconds, and selecting "Skip this ad" to begin downloading a zipped file called "Meet the Mobs" by oip_qio.
Please don't forget to mention me in your wonderful credits if you decide to share or record this map.
Which means, no monies for you if you can't help me make monies, too. I'm just joking but not actually joking. The rhyme was just too cute.
Game Rules:
None. It's a survival map.
Game Notes:
Hostile mob spawning seems to be more condensed due to the lack of other "land" available for them to spawn. Good luck with that.
Eyes of Ender are unable to find the player-created End Portal in this map. Instead, sponges have been included to guide your way to the portal.